POST RESULTS - RESULTAT EINTRAGEN
Confirm wins/losses here with or without screens. you can write a report if you want.
once you have entered the result i will update the Brackets!
tragt das Ergebnis hier ein mit oder ohne Bild ihr könnt auch ein Report reinschreiben.
sobald ihr das Ergebnis eingetragen haben werde ich die Brackets aktualisiern.
BRACKETS - AUSLOSUNG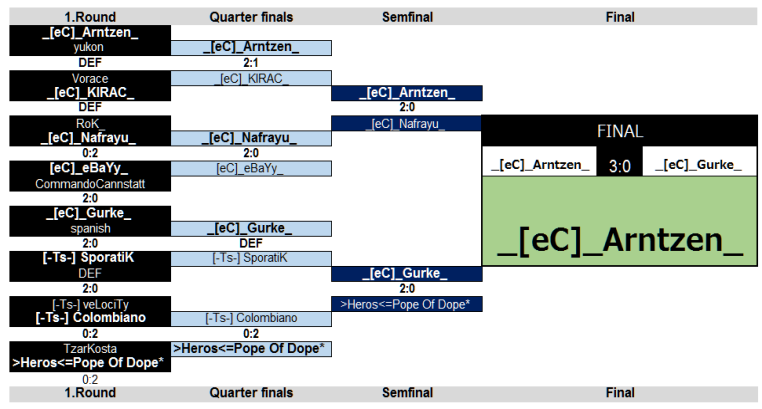 ALL INFOS ABOUT TOURNAMENT
viewtopic.php?f=34&t=5945#p39640